現在活動休止中につき更新はございません。ご了承くださいませ。
🧡JURINA Family💚OPENです!
▼本人からのメッセージ 
私の青春だったSKE48を卒業しましたが、ファンの皆様との出会いや繋がりを大事にしたいと思い、この度ファンクラブを作ることになりました
SNSやいろんな活動を続けていきますが、このJURINA Familyが一番近くに感じていただける場所になったらいいなと思います
ここだけしか語らない話もあるかも!?
お楽しみに♪
==================================
▼特典
※投稿された動画、音声、写真の転送・転載は禁止です。
〈シーン投稿〉
日頃の仕事の様子、オフショット、マネージャーからのこぼれ話などお届けします。
〈ラジオ配信〉
他愛もない今日の出来事や、みなさんのお悩み相談などの配信を行います🎥
〈グループチャット / トピック〉
皆で楽しくお喋りしましょう!たまに本人も参加するかも?!
〈ラジオ配信アーカイブ動画〉
ラジオ配信のアーカイブがご覧いただけます。
※一部コンテンツは期間限定の可能性もあります。
〈スクラッチ〉
ここでしか手に入らない豪華特典が満載のスクラッチくじです!
※別途ポイント購入が必要になります。
 〈デジタルファンレターBOX〉
日頃の想いや今後のご要望など直接メッセージが送れます💌
※既読がつく場合がございますが、返信はございませんのでご了承ください。
---
▼ Message
I graduated from SKE48, which was my youth, but I wanted to cherish the encounters and connections with the fans, so I decided to create a fan club this time.
I will continue SNS and various activities, but I hope that this "JURINA Family" will be the place where you can feel the closest.
There may be a story that only talks about here! ??
Please look forward to it ♪
==================================
▼ Plan
* Transfer / reprint of posted videos, sounds, and photos is prohibited.
<Scene posting>
We will deliver daily work, off-shots, spills from the manager, etc.
<Radio distribution>
We will deliver casual conversation and you may be able to ask your concerns with Jurina🎥
<Group chat / topic>
Let's talk happily together! Maybe Jurina will also participate once in a while? !
<Radio distribution archive video>
You can see the archive of radio distribution.
* Some contents may be available for a limited time.
<Scratch>
A scratch lottery full of luxurious benefits that can only be obtained here!
* Points must be purchased separately.
<Digital Fan Letter Box>
You can send a direct message about your daily thoughts and future requests💌
* It may be read, but please note that we will not reply.
==================================
【入会のフローは下記となります】
1.入会 をタップ
2.Twitter連携 or FaniconID新規登録
3.入会プランを選択 (3ヶ月 or 12ヶ月)
4.クレジットカード情報を入力し入会
5.Faniconアプリ(無料)をインストールしログイン
6.『JURINA Family』をお楽しみください
【How to join】
※Please refer to the attached image.
1.Press the "Join" button.
2.Signup on Twitter or Fanicon ID.
3.Press the "Purchase" button. (3months or 12months)
4.Enter credit card information.
5.Downroad Fanicon app and Login with the ID you created at procedure.
6.Please enjoy "JURINA Family"!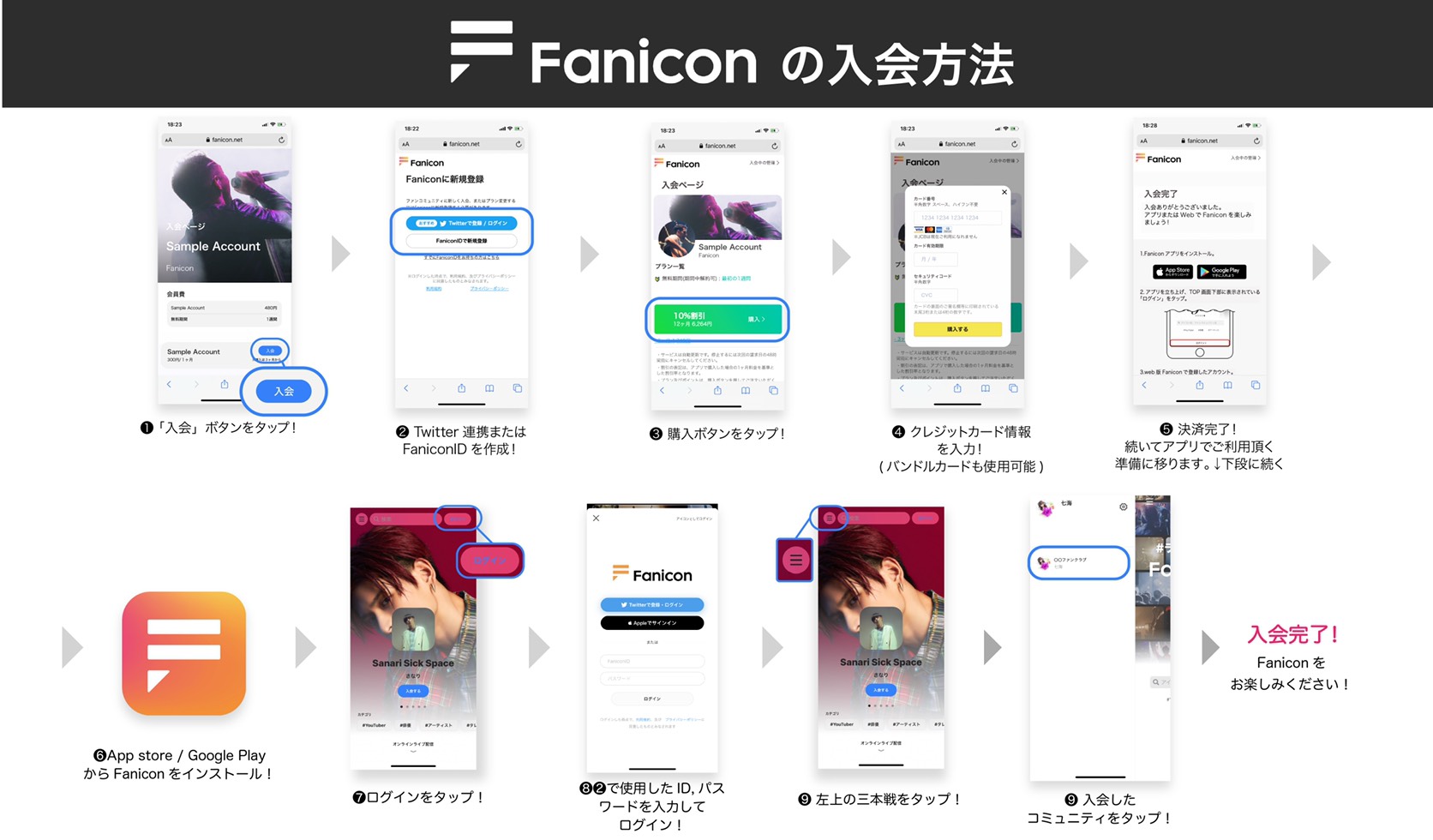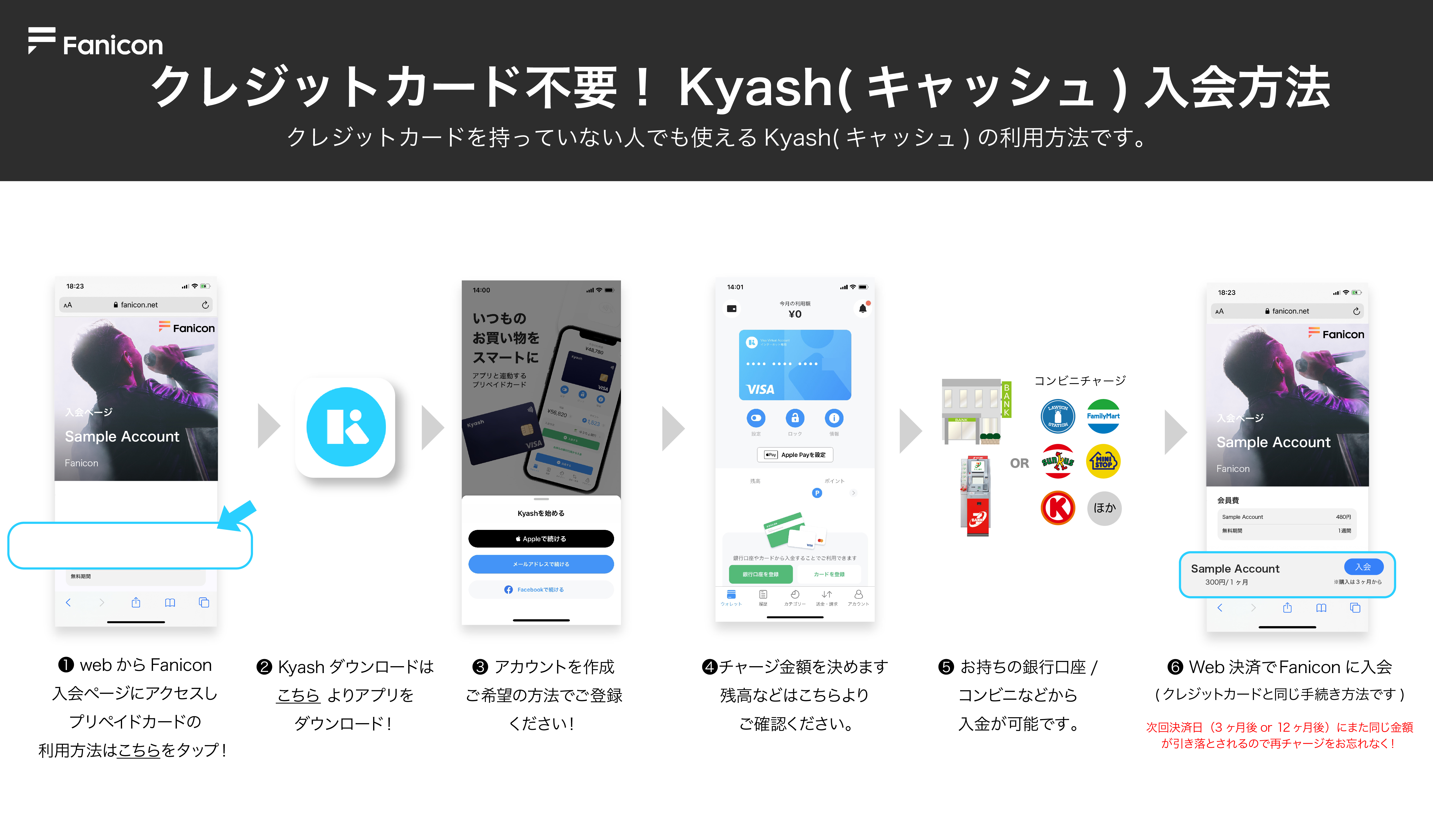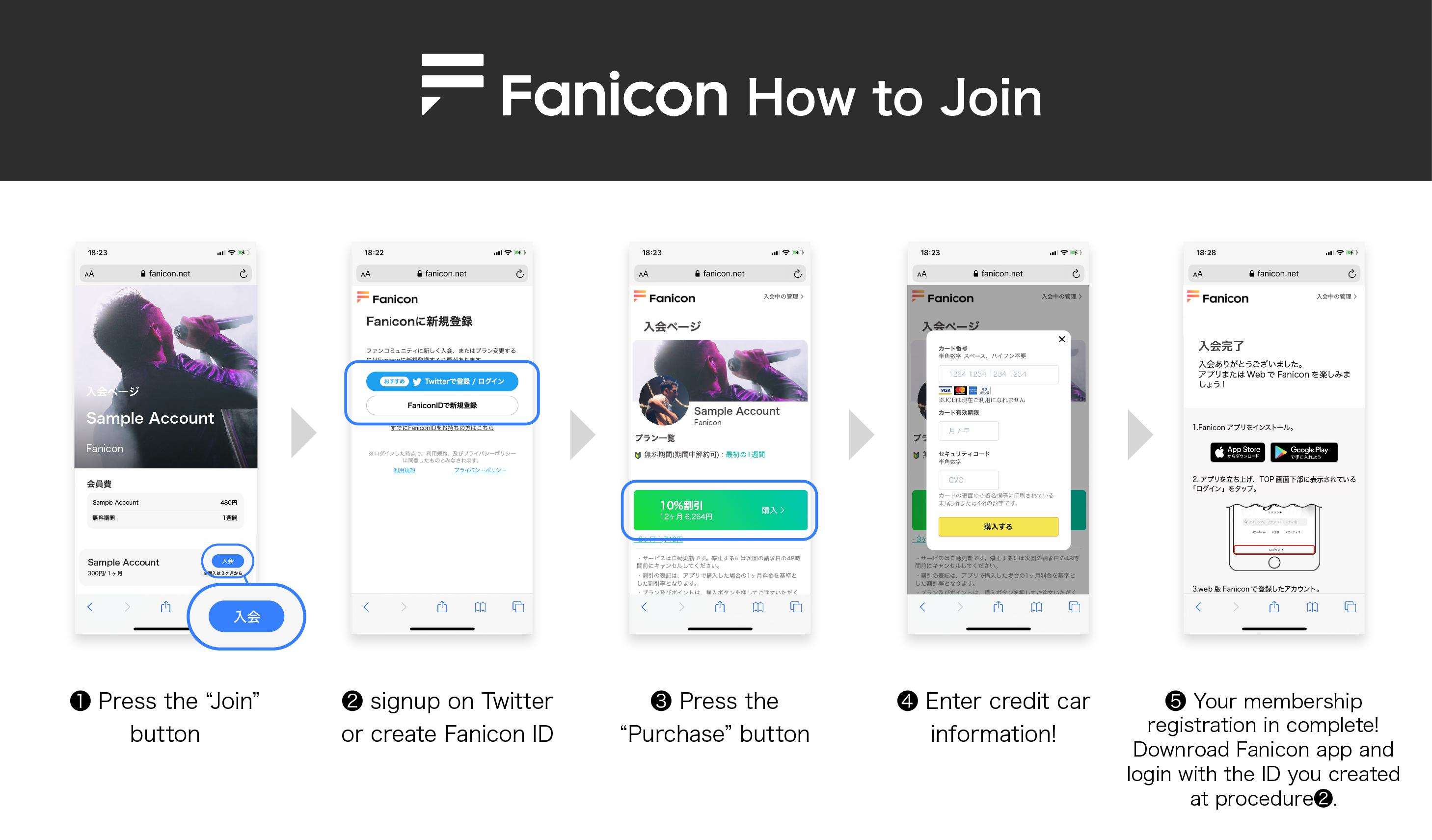 ※ クレジットカードをお持ちでない方はプリペイドカードでもご利用いただけます。
ご利用可能なプリペイドカード等の情報は:
(Available prepaid card information here)
ご不明点などお問い合わせは:
(Please find contact information )